Dr. Mosser knows that the transgender experience of healthcare in the US is still severely lagging in many cases.  By carefully choosing a team that believes in the importance of this work, he works to create a completely different experience for his patients from the very start.
Dr. Mosser's hope is that at the end of your healthcare experience through his office and these surgical facilities, you feel like you have taken a trip to the future of healthcare, where gender acceptance is an absolute given, and respect for everyone's place on the gender spectrum is a core norm of life.
Our office
The Gender Confirmation Center

What you can expect when visiting us at The Gender Confirmation Center of San Francisco!
Facilities


St. Francis Hospital in San Francisco, California has embraced Dr. Mosser's work in gender confirming surgery from the highest levels of leadership down. The hospital has created a Transgender Program and provides specialized hospital training in trans sensitivity, healthcare, and patient support.. There is even a transgender liaison nurse team which is directly dedicated to trans patients in the hospital.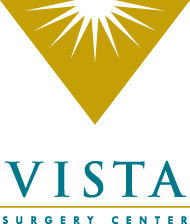 Vista Surgery Center is a  surgery center located in the same building as Dr. Mosser's office, on the 26th floor. Committed to providing transgender patients comprehensive care in a sensitive, inclusive, and empowering setting, Vista Surgery Center features state-of-the-art technology and best-in-class medical professionals to make your stay safe, comfortable, and supportive .
Vista Surgery Center offers advantages over a traditional hospital environment, including size, quality, service, and cost. Because Vista is smaller than traditional hospitals, it's a more intimate setting, where you can have your surgical procedure in a quieter and calmer environment. Further, the low patient-to-staff ratio ensures highly personalized and attentive pre- and post-operative care.
St. Francis has been helping to empower marginalized groups with state of the art healthcare for over 100 years, and they are excited to be on the forefront of transgender care in San Francisco.